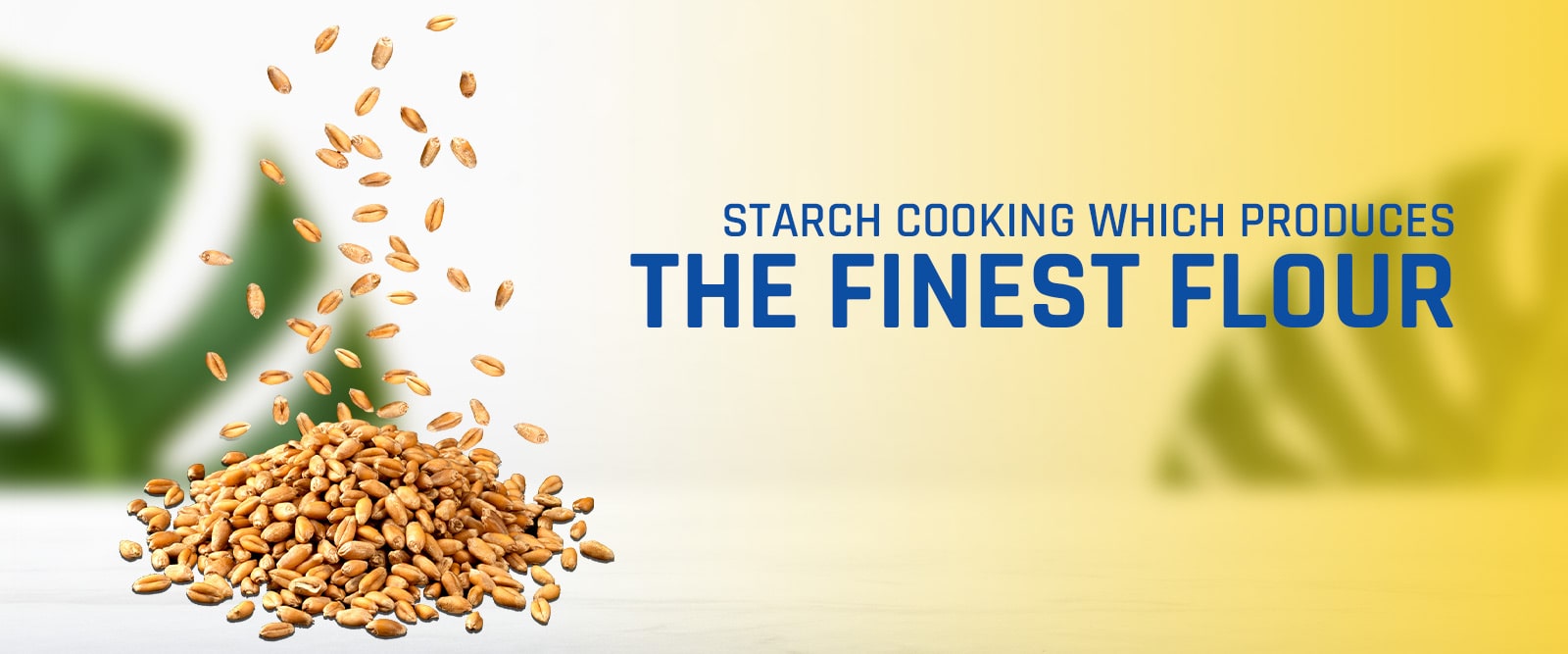 Why it is important?
Gel cook is more efficient than hot and cold dampening process
Easy to control, short time and higher uniformity achieved
Significant reduction in the processing time compared to conventional processing
Brings about uniform moisture throughout the grain
Energy-efficient system
Ensures superior flour properties and product quality
Imparts favourable changes in the Physical properties suitable for milling
Improves the product making quality
The Wheat Gel Cook Process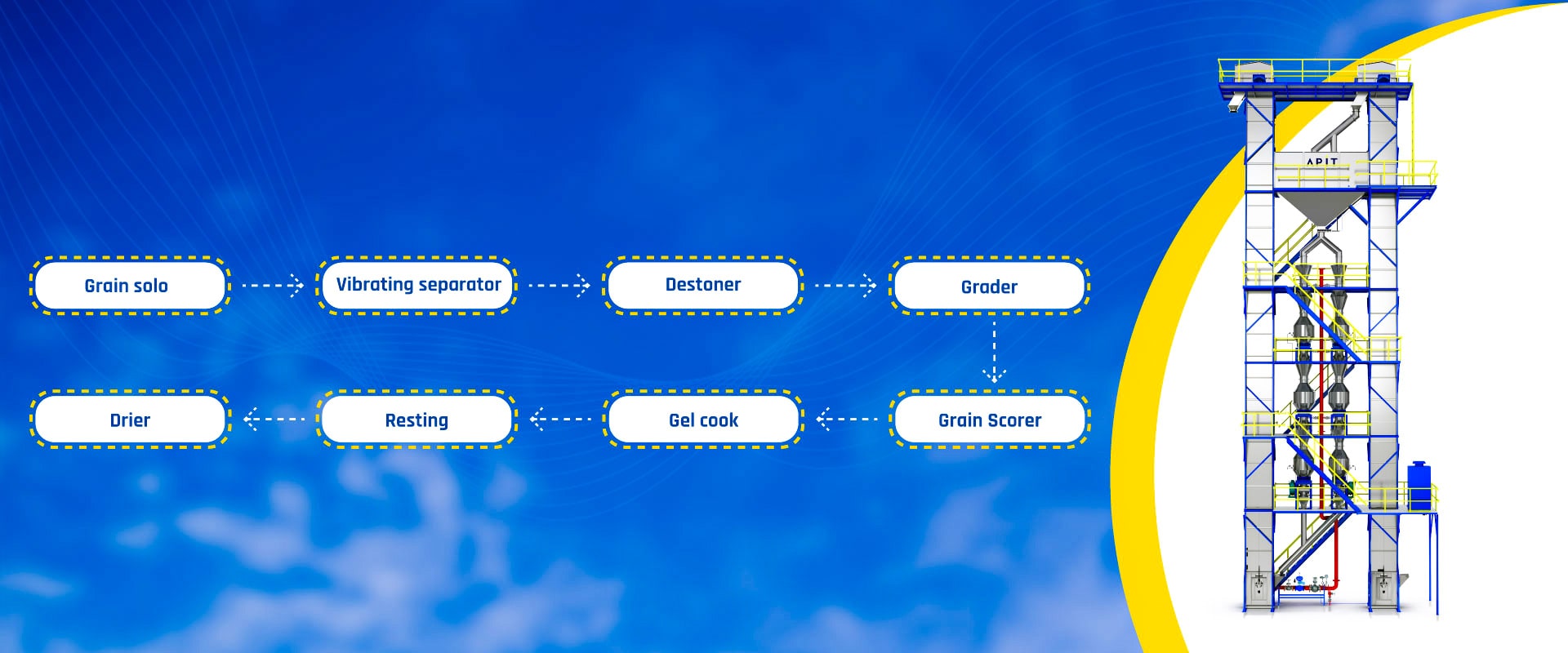 The Wheat Gel cook process starts with the cleaning process for extraneous matter and graded to obtain uniform sized grains. The grains are further tempered in the gel cook station and subsequently dried after the resting period.