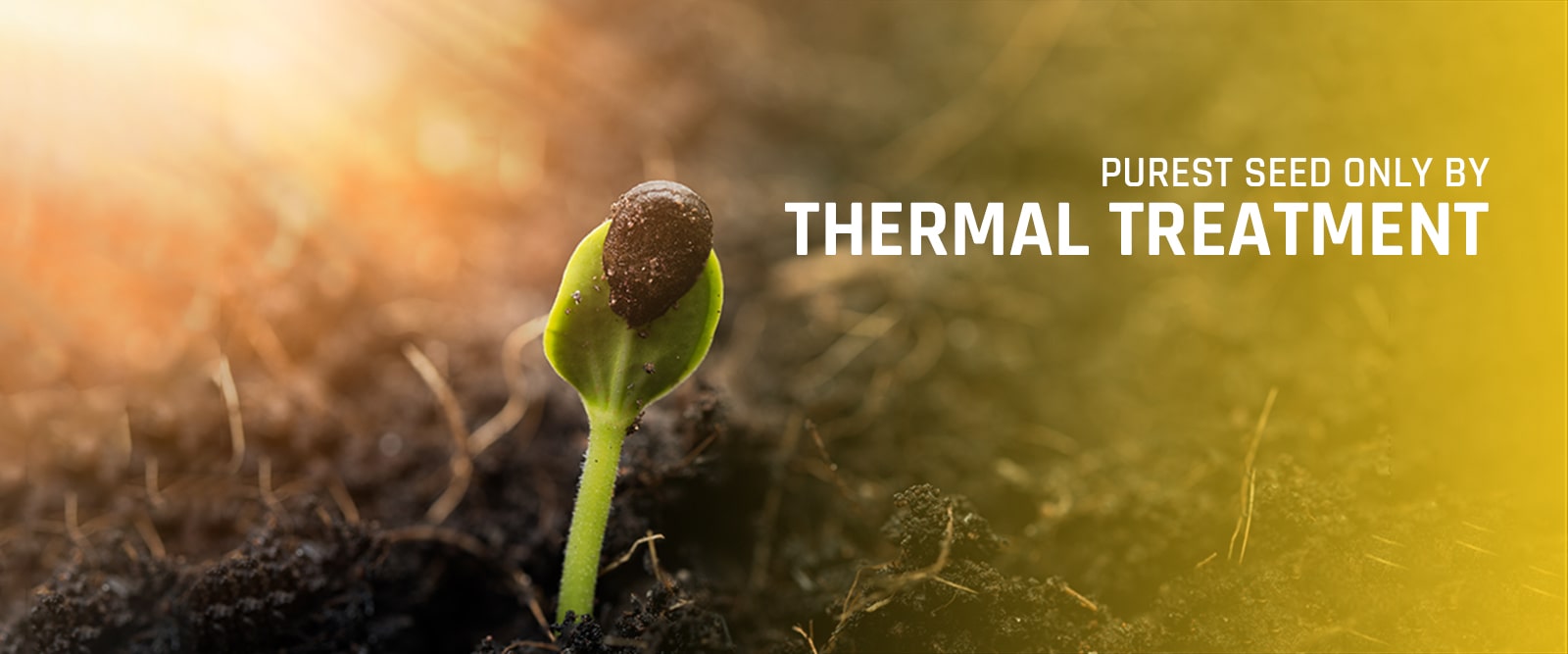 Why Is it Important?
Reliable substitute for chemical treatment by virtue of thermal treatment
Highly effective against seed-borne pathogens- both Bacteria and Fungus
Increased pest resistance and infestation
Greater crop yield results in comparison to chemical treatment
Higher compliance with organic farming rules
Exceptional potency of germinating plants
Best suited for organic farming
Thermal Seed Treatment Process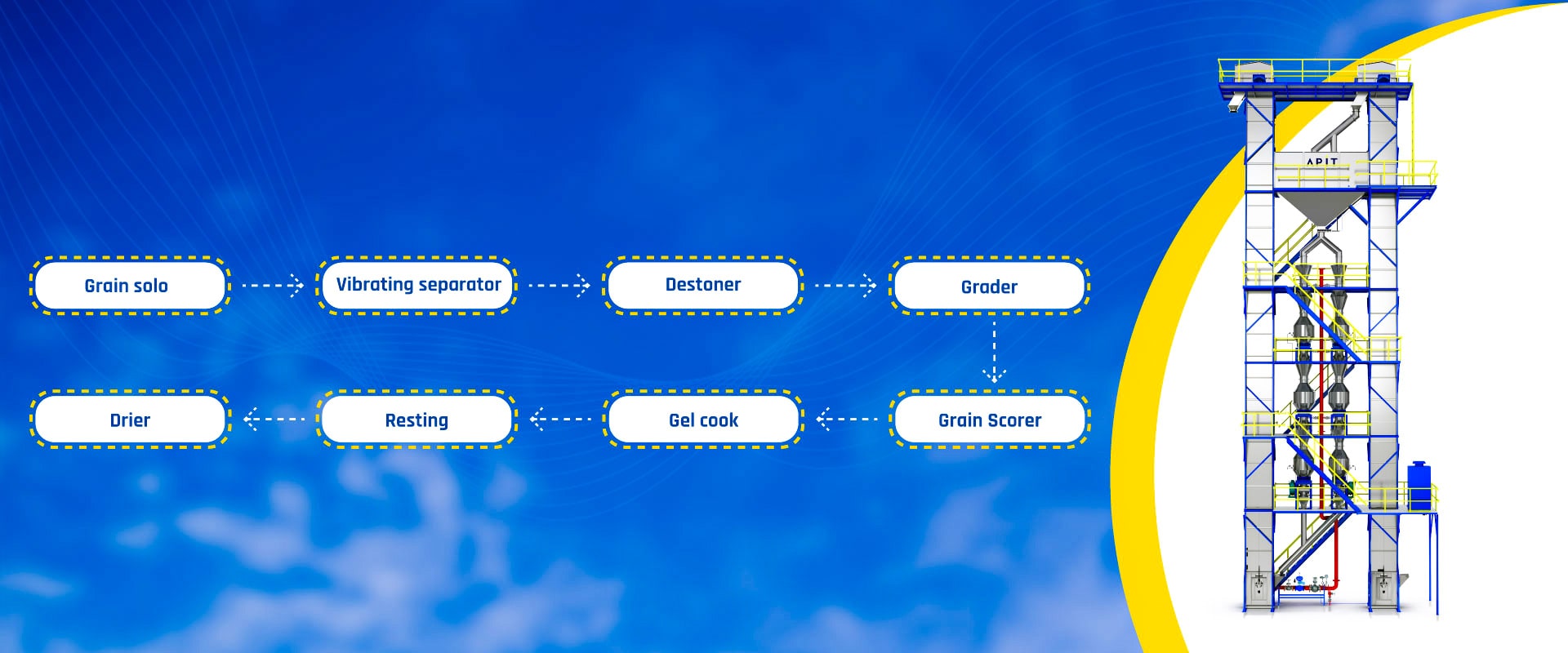 The thermal seed treatment process starts with the cleaning process for extraneous matter and further the seeds are graded to obtain uniform sized grains. The grains are then subjected to tempering in the gel cook station and subsequently dried after a brief resting period.
Major Outcomes
Sterilization of grains or seeds for food and feed consumption
Environment-friendly approach
Significant reduction in the mycotoxin levels
Decline in storage pests
Effective against rice fungal pathogens mainly